On behalf of the staff at Lakes Area Veterinary Hospital, we are honored to pay respect to our beloved animal friends who have passed. We also welcome you to create a lasting tribute for your beloved pet or animal friend on our website's Pet Memorial page. Please feel free to complete the following Pet Memorial Form in Adobe Acrobat format, which requires the free Acrobat Reader to view.
Download & Print Questionnaire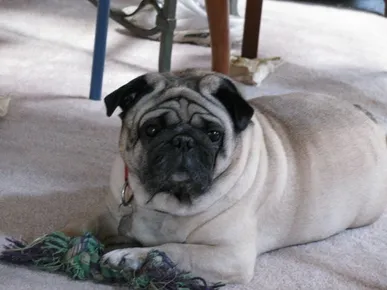 In Memory of Jake Jones
Our Jake was a sweet gentleman. He loved everyone. He had spirit and spunk. Our lives were blessed with him around. We miss him greatly, but he will always be in our hearts and memories.
In Memory of Annie Foster
Don't cry because its over
Smile because it happened
In memory of Giovanni Dowling